QR Codes Make Grabbing Information Easy
01 Aug 2011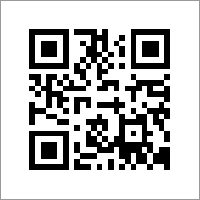 Although Quick Response (QR) codes have been around since 1994, the explosion of camera-enabled mobile devices makes QR codes a quick and easy way to grab all sorts of information, including URLs, phone numbers, email addresses and text. For example, the image on the left is the QR code for the Usability, etc. website. Reading this code with a mobile device opens Usability, etc. in the device's web browser.
I created the above QR code with the QRReader iOS app. The QRReader app reads QR codes by scanning images captured with the camera of an iPhone or iPod touch. There are also web-based QR code readers, such as the ZXing Online Decoder. ZXing decodes QR codes stored in images found with a URL on the web or images uploaded to the website.
You can learn more about QR codes in the Social Media Examiner article, How QR Codes Can Grow Your Business, which also gives interesting examples of QR codes. Finally, here's a nice video that gives 37 examples of QR codes. Enjoy.